Attack of the Nomions
A 2D side scrolling shooter that was made in Flash.
This is a game that I created for my IM 215 class in the spring of 2013. It was made using Flash and Photoshop. All of the art and text was made by me using Photoshop, and the programming was done using ActionScript. This is the very first game that I ever created. I had to create a design document describing the goal of the game, as well as what it would look like. During the creation of the game, I had to get people to test the game. I then used their feedback, as well as my professor's, to improve the game to what it is now. There are a total of 5 levels and it has 3 different enemies. 
This is the start screen and has some animations playing in the background. The buttons also have animations on them.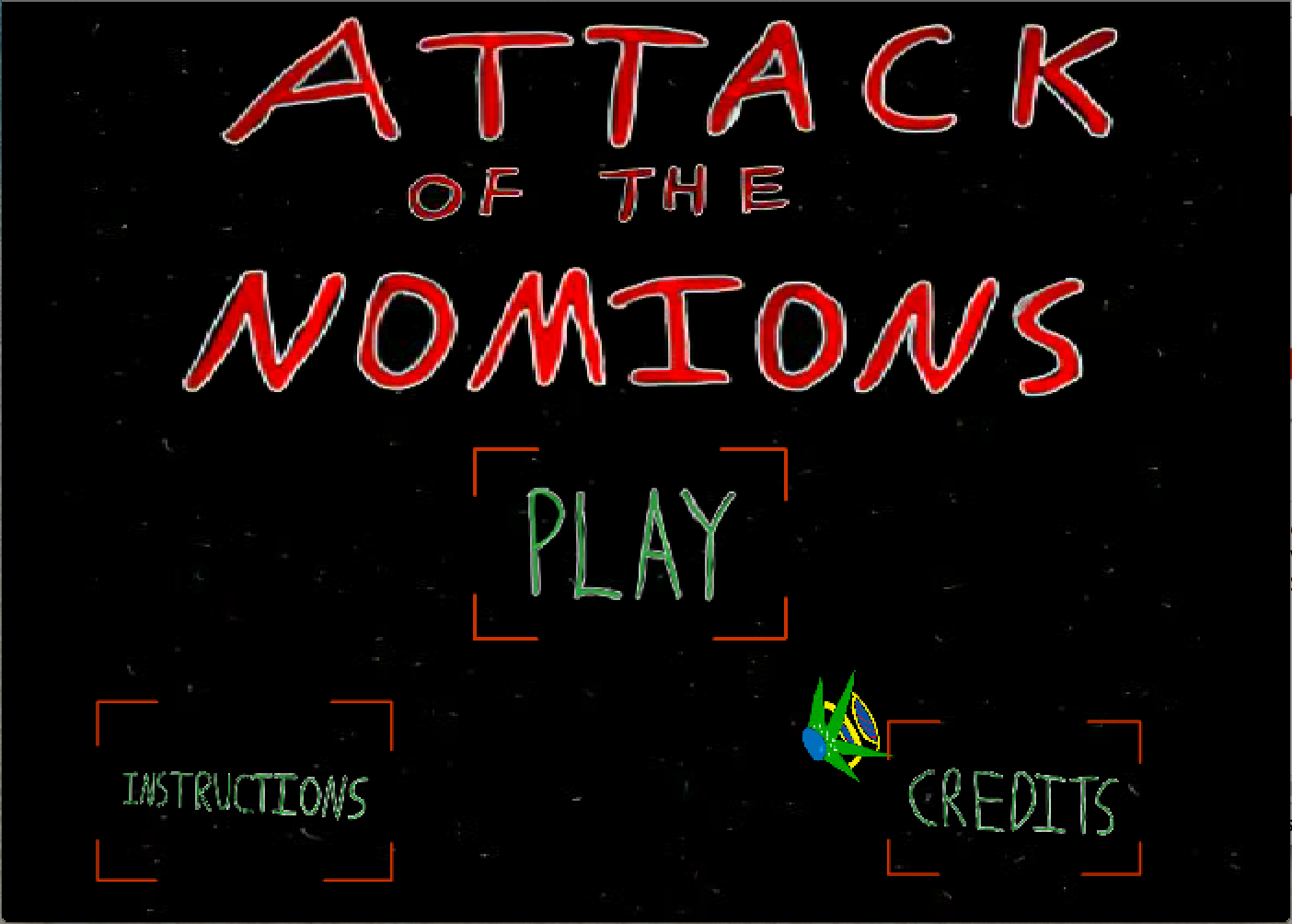 This is very shortly after the game has started.
This is on the second level, and the player has lost a life at this point.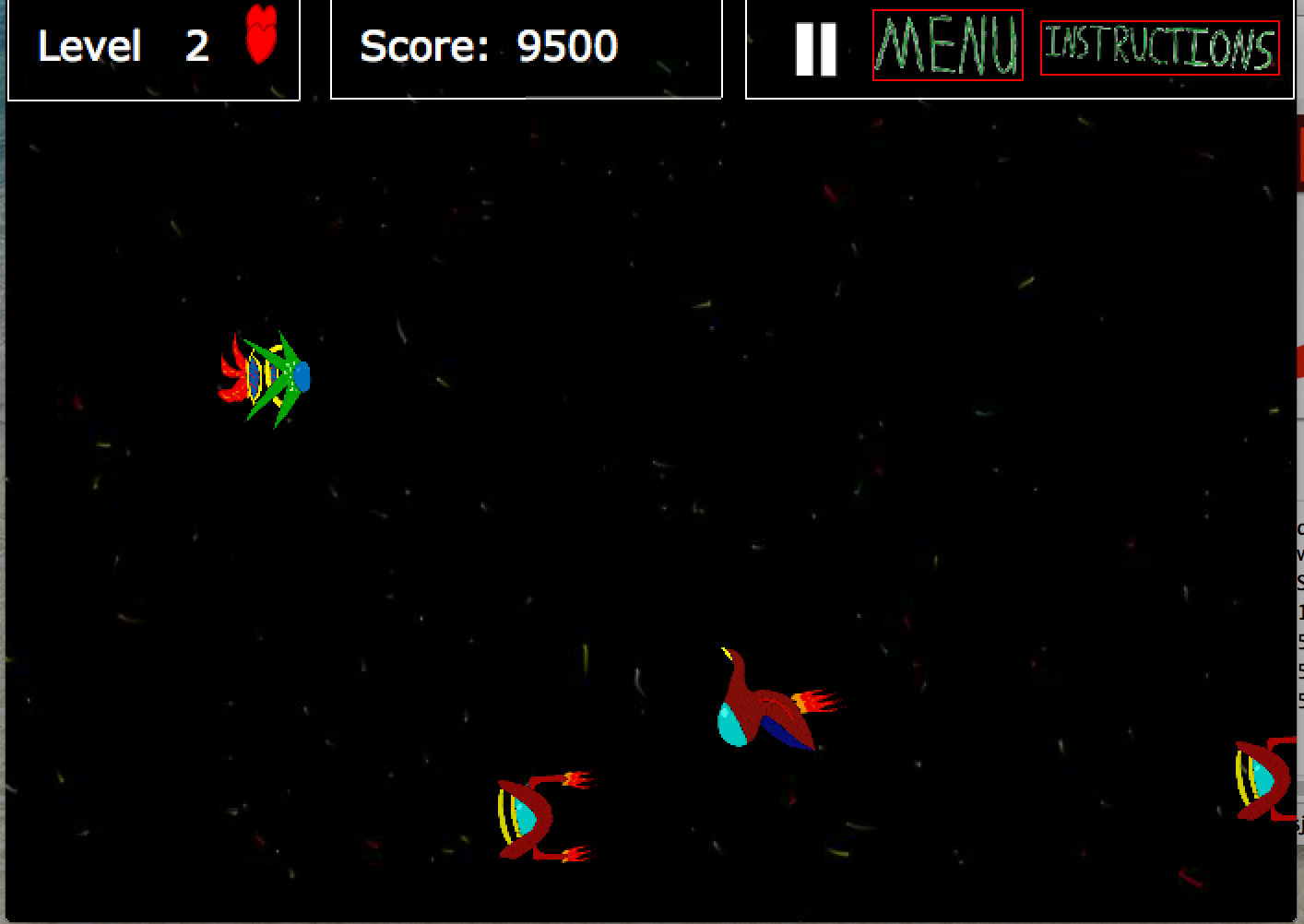 Towards the end of level two, that shows how big of score the player can get.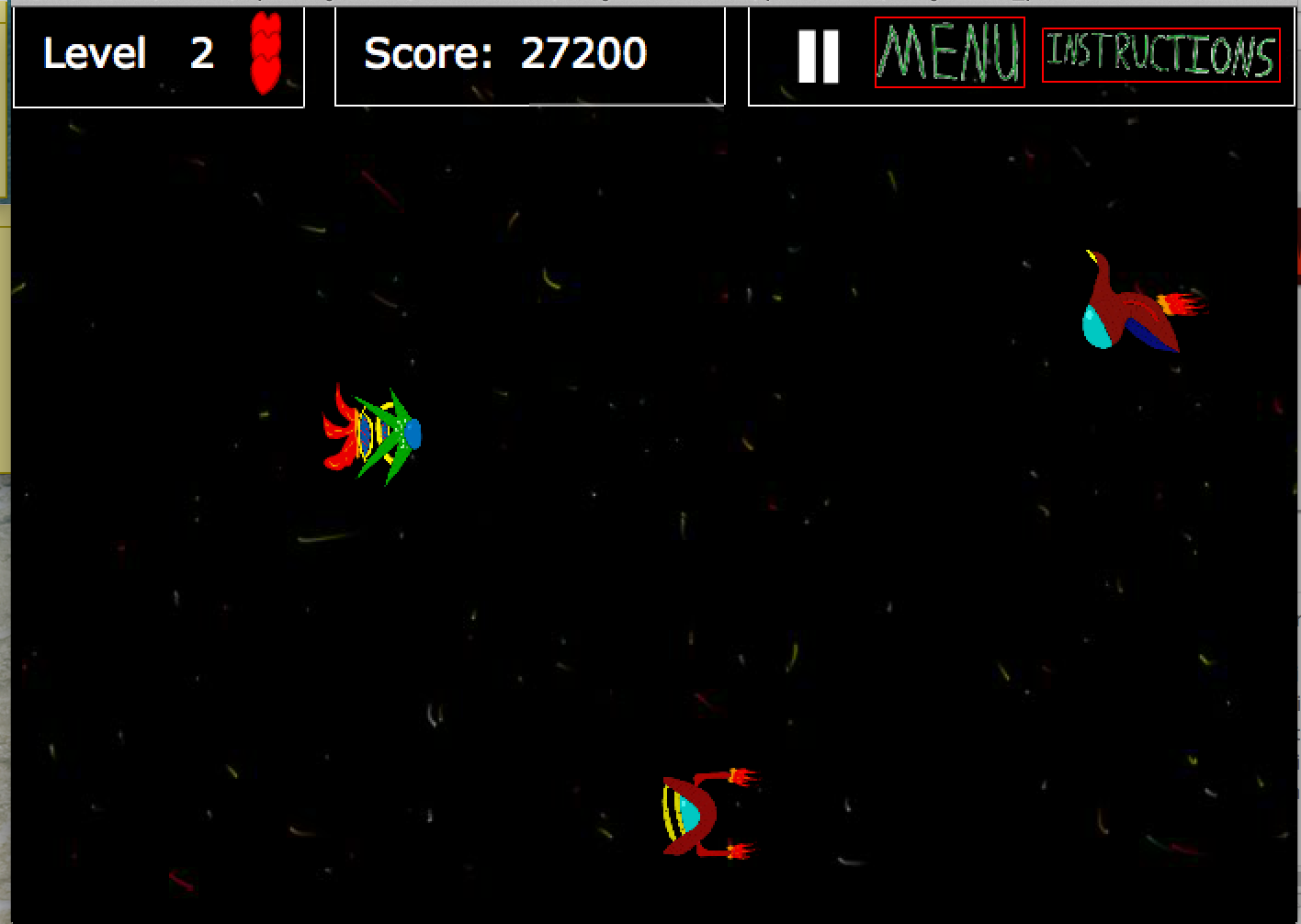 This is a short video that demonstrates the game. It goes through the title and instructions screens, before going to the actual game. It plays all the way through level 2, and shows the main points of the game.